Of course, my little rant was an exaggeration to help me prove a point: That although diversity in programming has increased in recent years, minorities—including Latinas, Latinos and Latinx—continue to see themselves portrayed rather superficially on screens both big and small, according to Nielsen's latest study Being Seen on Screen: Diverse Representation and Inclusion on TV.
The figure below demonstrates how different segments of the population see themselves reflected on-screen. For Latinx and Black women in particular, the image in which we see ourselves in programming is limited, with demeaning themes like rivalry, emotional, and dysfunction.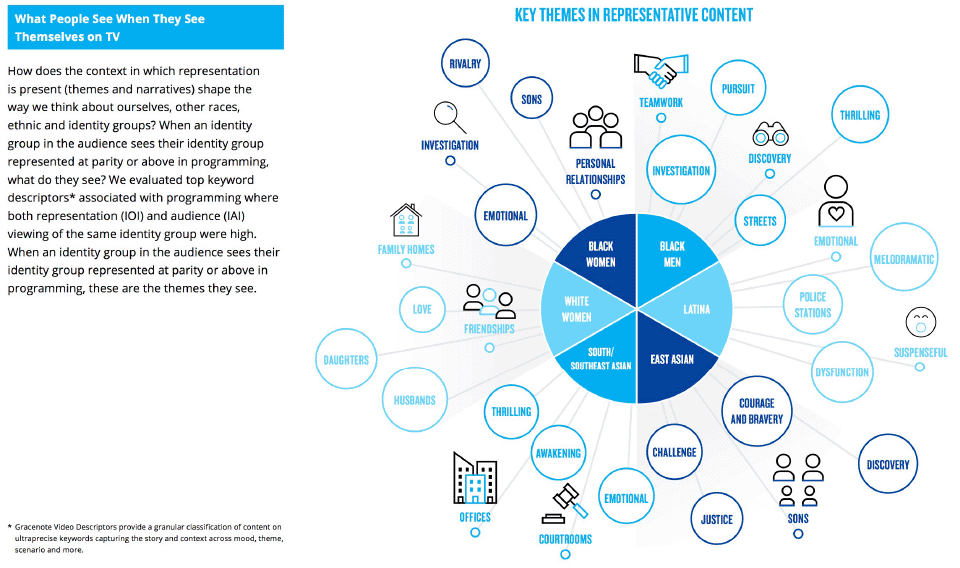 To put it simply, it's disheartening that we live in a country full of powerful, prominent Latinas, yet we continue to be stigmatized on screen as overly emotional, melodramatic, suspenseful, and/or dysfunctional. It shows that although we're gaining much-deserved prominence in real life, we still have a significant distance to go in the entertainment space.
To add insult to injury, Latinas are one of the most underrepresented demographics on screen even today—which means there are already fewer programming opportunities to portray Latinas authentically and without typecasting. So, when we do have the option, it's even more crucial we get things "right."
Advertising heightens the problem, but at least I've got an "in" in this regard. As a strategic marketing planner covering the Latinx population, I'm relentless when it comes to making sure that every piece of marketing we touch, we've truthfully and positively portrayed women, girls and what they're capable of. From the creative brief to brainstorming, concept development to execution, we take the time to craft and create progressive depictions which promote female leadership in forward-looking roles, showcasing women as a tool for positive change.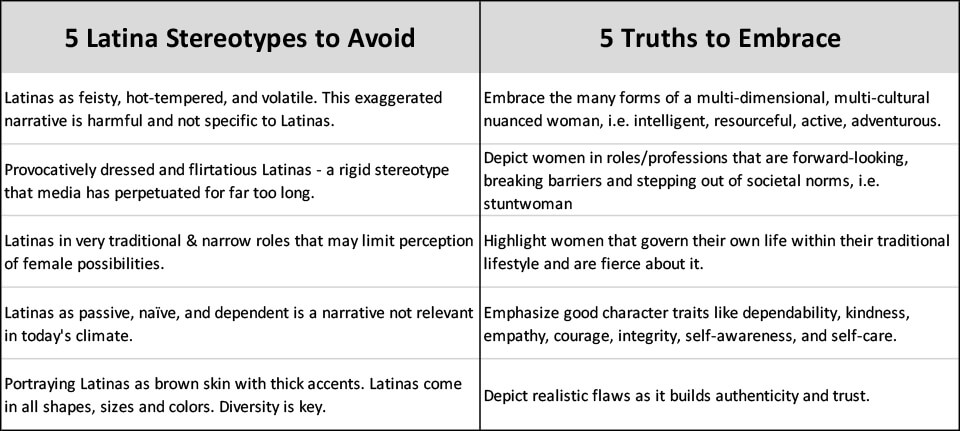 It doesn't only "do" something for viewers, either—this nuanced approach helps create stronger brand impact, as well. We call that a win-win. Improve your representations and improve engagement? What's not to like? When women, specifically Latinas and Latinx, aren't confined or stereotyped on screen, the possibilities seem just a bit greater, a bit broader. Dare I say it, even more multidimensional—you know, like women themselves are.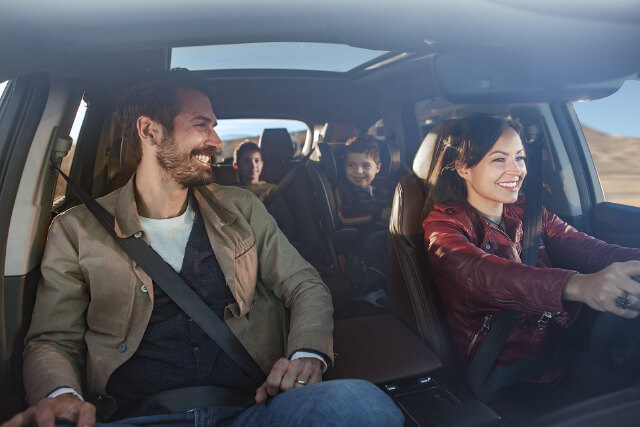 What we see in the visuals and media that surround us impacts how we feel about ourselves and about others. So with that in mind, we all share in the responsibility to cease the pervasion of clichés and stereotypes. Leave the hyper-emphatic, hyper-sexualized, overly emotional Latina characters behind. We don't need them, and neither do you—but when in doubt, embrace the above five truths and the rest will fall into place…